Dermal fillers
Rejuvenate, soften lines, create balance.
DERMAL fillers are among the most common non-surgical cosmetic treatments in North America. Dermal fillers are made of Hyaluronic Acid, a compound naturally found in the skin to give us volume and structure. As we age, the hyaluronic acid between the layers of our skin diminishes, causing the skin to lose its natural volume thus creating wrinkles and folds. Dermal fillers are injected to replace this lost volume, lifting sagging tissue, enhancing facial angles, and softening lines and wrinkles. The goal is to help patients look like a healthier more refreshed version of themselves. Dr. Gupta takes a precise and conservative approach, applying every drop carefully to achieve subtle, natural looking rejuvenation.
Click here to learn more about how Dermal Filler treatments at our clinic in Brampton can benefit you
Rejuvenate, soften lines, create balance.
In the world of Aesthetic Medicine, there is no question that Restylane offers a strong history of highly safe and effective products. Their breakthrough Optimal Balance Technology (OBT) offers patients an unprecedented ability to rejuvenate in the most natural way possible, through the filler's unique ability to integrate with the surrounding facial structures. The Restylane line of fillers offers a broad range of products, allowing for treatments to be customized based on the client's needs:
Restylane Volyme, Restylane Defyne and Restylane Lyft have a larger gel particle size to provide volume and add definition and lift.
Restylane Refyne has a smaller gel particle size, ideal for targeting superficial wrinkles and fine lines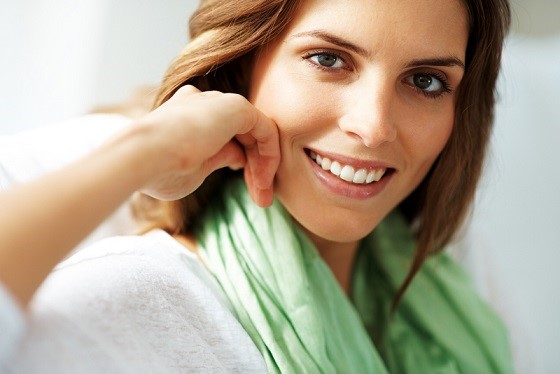 Click here to learn more about Restylane and other Dermal Filler treatments at our Cosmetic Clinic in Brampton
The Key to Looking Natural: Address the Whole Face, Creating Balance
In order to obtain the most natural-looking results, Dr. Gupta strongly believes that we must take a step back and view the face as a whole. The loss of volume and elasticity does not affect only one part of the face, therefore it is important to look at the full face to achieve a balanced and natural overall appearance. Dr. Gupta uses her extensive knowledge of facial anatomy and aging, combined with her strong understanding of each filler product to bring about a balanced and harmonious appearance to the face.
Dermal Fillers come in several different forms, all of which are based on Hyaluronic Acid. They differ in terms of particle size, with smaller ones designed to eliminate fine wrinkles and larger ones aimed at softening deeper creases. For dermal filler treatments at our Brampton Cosmetic Clinic, Dr. Gupta can discuss your goals with you and help you decide which dermal filler treatment is best suited to your needs.
The treatment typically takes about 30-45 minutes to complete, depending on the number of areas being treated. Restylane products are designed in combination with a local anesthetic to make the injections more comfortable. There is no down time and the results are immediate.
Dermal fillers last for different lengths of time depending upon where they are injected. In areas where there is less movement of the skin such as tear troughs and cheeks, Restylane will last for nine months to one year. In areas where there is more movement, such as the nasolabial folds (smile lines), Restylane tends to last for about six to nine months. Each person metabolizes the crosslinked gel differently, so after your first session, you'll have an idea of how long filler lasts for you. The product will be safely and naturally reabsorbed over time and results gradually fade.