Best Non-Surgical Facial Rejuvenation Procedures in Georgetown
At the Aesthetic Medicine Clinic of Dr. Anjalee Gupta in Georgetown, we are providing non-surgical facial rejuvenation for people facing aging issues but who need to have a youthful appearance. We provide solutions which make you look younger while guaranteeing a natural result. We are pioneers in treatment through the Botox and Dysport procedures. The treatment is 100% natural and starts providing results within 24-72 hours.
Rejuvenation Services at Dr. Anjalee Gupta's Clinic
Clients searching for various Facial Rejuvenation services can opt for Dr. Anjalee Gupta's Aesthetic Medicine Clinic. We provide all these services under a single roof. The list of these non-surgical rejuvenation services is almost endless. At Dr. Anjalee's clinic, a patient can get treated for skin, hair, and face rejuvenation. These treatments include Botox/Dysport, Dermal fillers, and Restylane Skin boosters through injectibles. Skin Treatments at Dr. Anjalee Gupta's Aesthetic Medicine Clinic are provided using Micro-needling procedures, chemical peel procedures, and skin care products. Under the Hair Treatment category, Dr. Gupta provides PRP Hair Rejuvenation and Latisse treatment for longer eyelashes.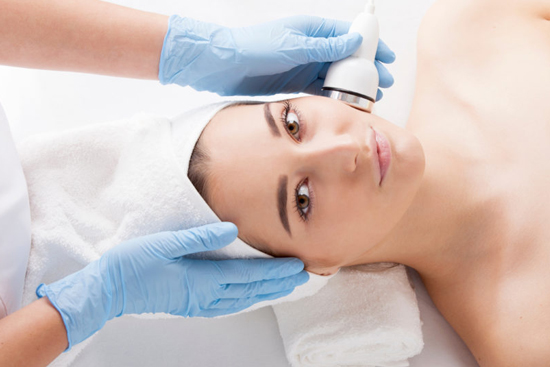 Why Choose Us?
When it comes to facial rejuvenation it is essential to choose a professional with the right qualifications. Dr. Gupta's Aesthetic Medicine Clinic provides you that very reassurance as Dr. Gupta performs all of the procedures herself. Dr. Gupta and her team listen and address questions about the treatment to the clients while encouraging the clients to participate in the procedure for their own benefit.
Though these procedures are considered to be the best in Non-surgical facial rejuvenation, it is always a best practice to consult a physician for the selecting a procedure as every non-surgical procedure may not be suitable for every person.