PRP Hair Restoration
Nonsurgical, No Down Time, Natural.
PRP (Platelet-rich Plasma) is an innovative, breakthrough technology in hair restoration. It is a simple, non-surgical option to treat hair loss, especially in the early stages. Both men and women can now have thicker, healthier hair, through this simple, affordable procedure. Platelet-Rich Plasma (PRP) for hair restoration involves a simple injection of your own platelets into the vascular layer of your scalp. The benefits of PRP treatments for Hair Loss at our Brampton clinic include:
A non-invasive method of hair regrowth
Affordable
No downtime
Virtually risk free
Can be combined with minoxidil and/or finasteride if desired
What is PRP?
"PRP" stands for Platelet Rich Plasma. The Platelets in our blood contain healing Growth Factors, which stimulate the tissue to regenerate and multiply. The growth factors and stem cells work together to reverse the miniaturization of the hair follicle and jump start dormant hair back into the growth stage. We are proud to offer the state-of-the-art Eclipse PRP extraction system, ensuring high numbers of quality platelets/growth factors for optimal results.
PRP for Hair Restoration works by:
Increasing blood supply to the follicle
Increasing shaft size (thickness)
Triggers and maintains the growth phase
Controls hair growth cycle
Decreases hair loss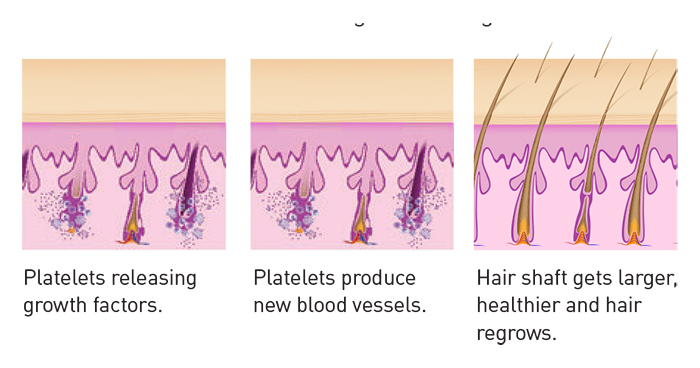 What to Expect
This quick injection procedure involves the collection and concentration of your body's own platelets using a three-step process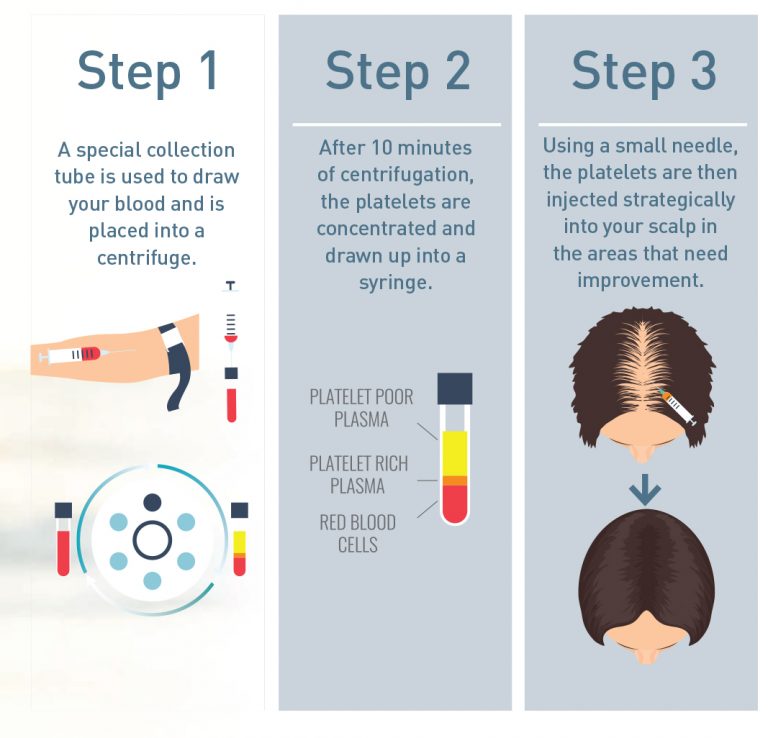 Results
After the first treatment, patients generally first notice that the hair loss significantly decreases.  Then over a period of weeks, you should gradually develop hair regrowth with noticeably thicker, healthier hair.