Facial Rejuvenation Services in Caledon
For people who are facing aging problems but need to look younger, we at Dr. Anjalee Gupta's Aesthetic Medicine Clinic, provide the Non-Surgical Facial Rejuvenation, in Caledon. We provide solutions that make you look younger and youthful while ensuring a natural outcome. We are leaders in providing solutions that make use of Botox and Dysport procedures. We also provide for Dermal Fillers and Medical skin-care services.
Services at Dr. Anjalee Gupta's Clinic
Dr. Anjalee Gupta's Aesthetic Medicine Clinic provides various services to their clients that include Botox and Dysport treatments, Hair restoration, Dermal Fillers, and Micro needling and Chemical Peels. Botox and Dysport work by relaxing the muscles under our skin. Dermal fillers are injected to replace the missing Hyaluronic Acid volume to boost facial angles and remove any wrinkles. At Dr. Gupta's clinic, skincare problems are taken care of using Micro needling and Chemical Peeling procedures. Hair Restoration, at Dr. Anjalee Gupta's Clinic, is performed using the Platelet Rich Plasma technique. It is a simple and affordable procedure which both men and women can avail of.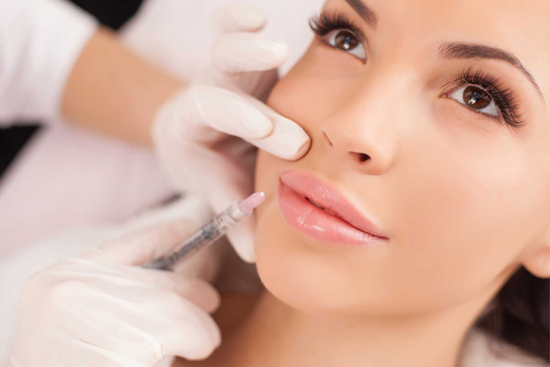 Why Choose Us?
When it comes to facial rejuvenation, the choice of a professional with the proper qualifications is essential. At Dr. Gupta 's Aesthetic Medicine Clinic, you have that reassurance as Dr. Gupta herself performs all of the procedures. Dr. Gupta listens, and answers the clients queries regarding the treatment. Dr. Gupta and her team encourage collaboration with the client while also actively involving them in decision making on treatment.
Let's Wrap Up
If you are confused as to what type of non-surgical treatment you need, our doctors and experts at the clinic will guide you on choosing the right procedure that is required for you. Your doctor may review your medical history and discuss your therapeutic goals during a treatment consultation. They may also check your face for health and unique skin needs.