Bela MD Hydrafacial
Nourish, hydrate and revitalize your skin
The Bela MD+ is an innovative technology that targets your skin concerns while improving overall skin health. This advanced medical facial combines essential skin treatments such as medical-grade microdermabrasion, super-antioxidants, serum infusion, muscle stimulation and electroporation to elevate the treatment experience and results. This comprehensive system helps treat and protect against common skin concerns such as skin aging, dehydration, acne and photodamage. All treatments are customized with targeted serum solutions to achieve your skin care goals.
How does the Bela MD work?
The Bela MD treatment works to first exfoliate the surface layer of the skin. The skin is then deeply hydrated and infused with medical-grade serum ingredients customized to your skin care needs. Both the face and neck are also stimulated for a toning and lifting effect, helping to create a youthful glow.
Requires no downtime and safe for all skin types!
See our Instagram page for Bela MD+ videos! Visit Our Instagram Here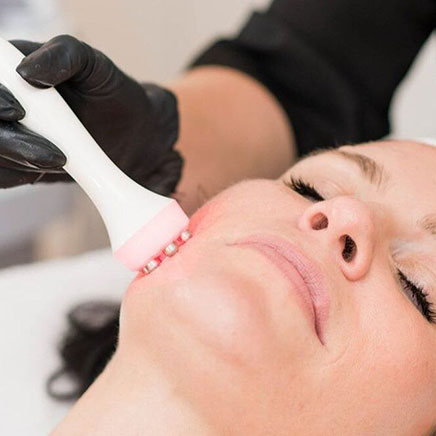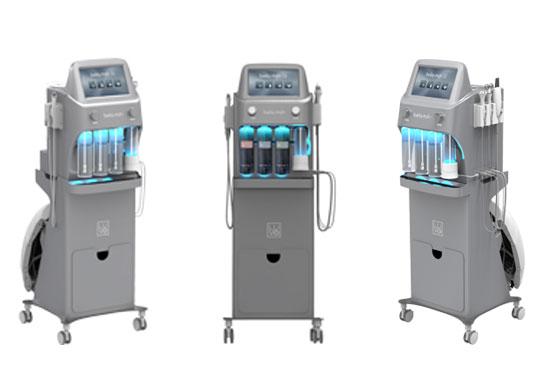 What the Bela MD targets & prevents:
Fine lines & wrinkles
Dull and dry skin
Skin texture
Acne
Large pores & congestion
Pigmentation
Uneven skin tone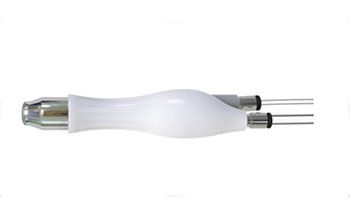 Medical-grade exfoliation using a diamond tip microdermabrasion, accelerates skin renewal, promotes smoother and brighter skin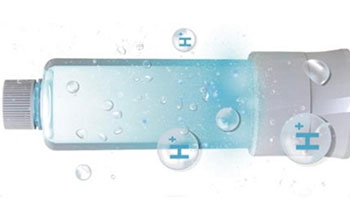 Hydrogen water delivers a boost of super antioxidants 176X more powerful than vitamin C, while hydrating the skin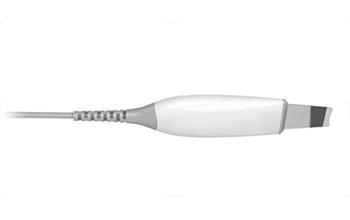 An innovative device used to reduce pore size, dead skin sebum and clean clogged pores.
Electromechnical stimulation provides a lifting effect, improves blood circulation and promotes the excretion of skin waste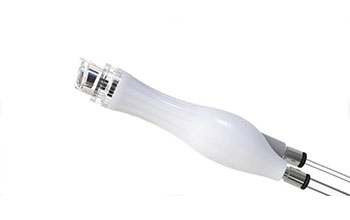 Infusion of an effective topical bio-infusion serum, chosen to target your specific skin concerns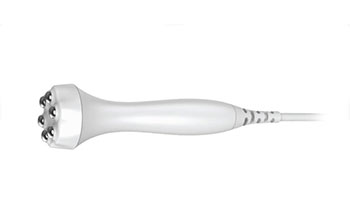 Electroporation is an advanced technique in which a tiny electric field is applied to cells to increase serum absorption